RAM Aviation, Space & Defense has solenoid applications in aircraft ranging from Cessna to the Boeing 787 and Airbus XWB family. These solenoids are primarily used to control air and fuel valves in conditions of extreme temperature and vibration. In addition, RAM Aviation, Space & Defense has designed and manufactured solenoids for oxygen mask deployment, door locks, and fuel dump systems. Various types of solenoid valves are commonly used for aileron systems, flap and landing gear control, fuel control, engine, and bleed air.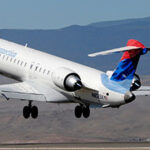 Airbus A320
Boeing 737
Boeing 777
Boeing 787
Comac C919
Cirrus SF50
Embraer E190
GBulfstream G650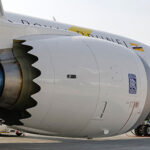 GE90-1115B
PW 6000
Rolls Royce Ultrafan
Rolls Royce Trent 1000
Rolls Royce Trent XWB
Since the late 1970's, RAM Aviation, Space & Defense has established itself as a leading design authority of custom actuation and fluid control components for military and commercial space markets. From mono and bi-propellant thruster valves to oxygen valves to check and relief valves, RAM has a strong design and production pedigree that is centered around incorporating critical design requirements for use in extreme environments.
RAM's long list of applications and customers started with designs for The Space Shuttle and International Space Station, and has extended to various propulsion and oxygen systems for most major players in the space industry.
When it comes to custom actuation and fluid control components for the space market, RAM Aviation, Space & Defense is your design solution!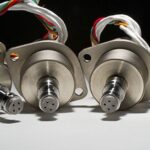 Propulsion Valves
ECLSS Valves
Isolation Valves
Check & Relief Valves
Butterfly Valves
Rotary Solenoids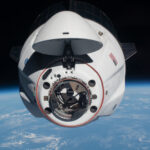 SpaceX Crew Dragon
International Space Station
Space Shuttle
Griffin Lunar Lander
SNC Dream Chaser
Blue Origin New Glenn 2 Rocket
RAM Aviation, Space & Defense has a long history of supporting the defense industry in meeting exacting requirements for current and future technologies.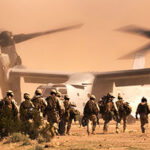 Airbus A400M Atlas
F-15
F-16
F/A-18
F-22
F-35
KC-46
V-22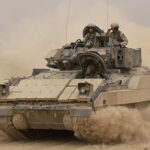 FIM-92 Stinger Missile System
Bushmaster M242
M1 Abrams
At RAM, we've learned that the demanding environments we build for in our aviation, space, and defense applications uniquely suit us to succeed in the challenging settings of the oil and gas industry. Our vertically-integrated operation allows us to efficiently bring our design, manufacturing, and testing experience to meet the exacting demand of this market. Our experienced employees drive for perfection to ensure that success is the only option in St George, Utah, and wherever you implement our solutions.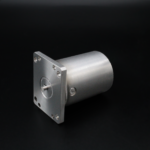 Custom designs for your exact needs
Exotic fluids and harsh environments
Compact envelopes
High pressure and high temperature operations